Let's check out the main skills and strategies I teach guys when coaching them on how to stop premature ejaculation and show you how you can put them into action yourself. If you're having a hard time with premature ejaculation this is going to really help you, however before I explain these methods to you, it may be worthwhile to first understand what causes premature ejaculation along with the three stages of male arousal and the improvements you can make during each of them.
I'm going to get into the specific skills that will help you last longer really soon, but before I do that there's one thing you really need to understand first...
Premature ejaculation is not a disease...
Unfortunately, large drug companies, unscrupulous online sellers or so called "sexual medical clinics" know only too well that the best way to trick you into buying their so called "premature ejaculation treatments" is to make you believe that you have a serious disease, weird abnormality or psychologically issues. Do not listen to anyone who tries to tell you any of this rubbish, because I can assure you that you are perfectly normal, no matter how bad this problem may sometimes seem.
When I start teaching a guy my methods this is one key thing I always drill into him right from the start. You see, premature ejaculation is not an illness, disease or medical condition. The only difference between you and other men, is that your body hasn't yet worked out the techniques needed to control ejaculation effectively. These skills are surprisingly easy to put onto action once you know what you're doing.
The 7 key skills that will help you stop premature ejaculation for good…
These seven key skills of how to last longer in bed are exactly what I teach my clients and they cover every single part of ejaculatory control, allowing you to systematically take complete control of your responses during intercourse. The reason this approach is so effective is because everything has been broken down into specific skills that you can identify, practice and quickly master.
You see by learning just one of these specific skills on its own you are bound to last longer. It may be an extra minute, or it may be five, but the real power of this approach is unleashed once you get all of these skills working together. You'll soon realize you are lasting longer and longer until you reach a point where you now have total control and can choose exactly when you finish every time. It's an amazing feeling. Now let's get on with it...
These are the skills you will need to develop to gain full ejaculatory control...
Here's an overview of the 7 key skills. See the link below where I explain all of them in detail.
Breathing and relaxation techniques that put your body in control right from the start and allow you to avoid certain types of muscular tension that are known to lead to premature ejaculation
Core benifits

Feel relaxed and confidant
Cool your system down instantly

Creating mental control, focus and confidence using 3 highly targeted methods to quickly shift your mindset from a state of angst and worry to being 100% confident about the performance you are about to deliver.

Core Benefits:


Enjoy sex like it should be enjoyed
No more panicking and thinking about those "what ifs"

Understanding your sexual responses and how to take action: Put simply, this is the skill of reading the signals your body is sending out and taking action straight away. It's quite simple to learn exactly what to look for so you can take action right away

Core Benefits

Take action early to stay in control
Avoid misreading your body like you are probably doing now

Sexual techniques and tactics that will allow you to remain in control while at the same time sending your girl wild. Most guys get this dead wrong.

Core Benefits:

Dramatically boost your lasting time without stopping or slowing down
Send you girl wild, each and every time


How to get yourself in the zone and learn why it can be an absolute game changer once you learn how to do it correctly. It's not as hard as you think and I'll show you exactly how to get there

Core Benefits:

The key to maintaining control during hard pounding sex sessions
Take your mind off the clock and onto your girl


Full body control - It's unnecessary tension within your muscles that works its way to your pelvic region and physically triggers ejaculation. Learn how to stop it at the source.


Core Benefits:

Be more relaxed and in control during sex
Ensures you get through the early stages


Instant cool down methods: No guy should even think about getting into bed without having these instant cool down tricks ready to go. Weather you need them or not, it's still a great feeling knowing you are prepared for anything, making it practically impossible to fail

Core Benefits:

Instantly turn back the clock as ejaculation nears
The confidence to know you are always covered

If you are details guy you can check out my article on how to last longer in bed where I discuss exactly how each of these skills work and how they can benefit you. Or if you want the step by step details of how you can put this into action for yourself, keep reading...
Want to start learning all of this today?
If all this sounds like it's exactly what you need to eliminate premature ejaculation from your life for good, and you're ready to start learning the exact same skills and techniques I teach guys during my personal coaching sessions then my Beyond Delay program may be for you.
Take a sneak peak at what's inside your copy of the Beyond Delay program
| | |
| --- | --- |
| | How to get yourself in the zone every time |
| | A simple trick that will calm your system instantly |
| | Why most guys are sabotaging themselves mentally during sex |
| | Learn exactly why you ejaculate early and why it can be controlled |
| | How to use foreplay to your advantage and why most guys get it wrong |
| | Why an over-sensitive penis is NOT the cause of premature ejaculation |
| | 7 instant cool down tricks that turn back the clock - You can try these tonight |
| | A simple method of breathing that will eliminate unwanted tension and muscular stress |
| | The secret to keeping under control during deep, pounding sex – you guys will love this |
| | Learn why exercising the wrong way can make your problem worse – I'll show you the right way |
| | A fall back trick you can use to stop yourself ejaculating once you are on the brink of orgasm |
| | A weird trick you can do with your tongue that will instantly help you last longer - it's not what you think! |
| | …and lastly, learn why once you have finished my course, in just 4 weeks from now you will have more sexual confidence and prowess than 95 percent of other men |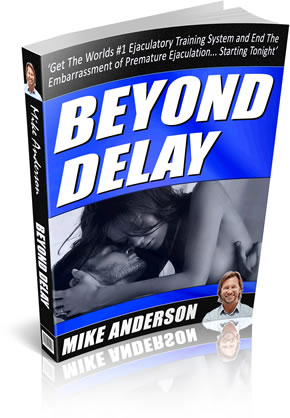 All of these skills are laid out in a simple step by step way...
You'll be getting all of these skills spelled out and explained in a simple step-by-step format that is super easy to follow and put into action. And remember, you don't have to see or contact anyone during the whole process, from start to finish. You can develop each and every one of these skills without a partner and in the privacy of your own home.
Why this method works so well…
The Beyond Delay system is different to anything else you'll find either online or off, but It's no accident that this method works as well as it does. All of the skills, techniques and methods you will soon learn are based on solid science and have been systematically refined and road tested by thousands of men.
You won't find any spiritual nonsense like most other books on PE. It's all about what has been proven to work time and time again and how we can get you up to that level as quickly as possible.
What's it worth to you to be free of this problem once and for all?
At this stage (since you're still reading) you have probably realized just what this program can do for you and are probably wondering how you can get your hands on it.
Now this program isn't for everyone. There will be some guys that just don't get it, and others who just want to take a pill and get some magical fix. But for those of you who are willing to face up to this problem and eliminate it from your life for good, then this is for you.
I have complete faith that the Beyond Delay program will work for you just as well as I have seen it work for the hundreds of men who have already completed it and enjoying the benefits, which is why it comes with a 100%, no questions asked, money back guarantee.
If you don't
| | |
| --- | --- |
| | Become confidant that you can satisfy any woman. |
| | Eliminate the embarrassment and humiliation of premature ejaculation for good |
| | And develop the staying power to last for at least 25 minutes every single time... |
...within the next 60 days, I'll refund every single cent with no questions asked. That's how confidant I am that Beyond Delay will work for you.
Go Beyond Simply Delaying Your Ejaculation And Take Complete Control Today!
Just $49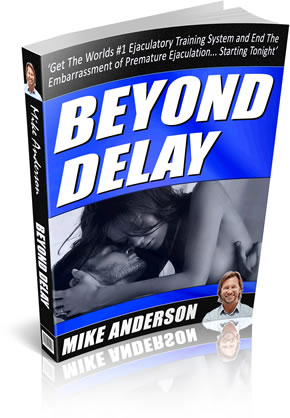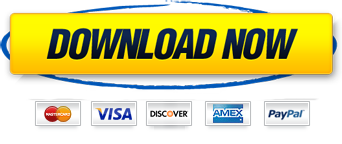 Download Instantly - Risk Free 100% Guarantee
Get you copy of Beyond Delay by clicking the above link. All payments are handled by Paypal, who are the world's largest and most trusted online payment handler. For your privacy and discretion, your purchase will be listed as "Personal Training System".
Thanks for giving me a chance to cut through the myths and explain exactly what premature ejaculation is and put a blue print on the table in front of you outlining how you can beat this problem once and for all so you can move on with your relationships, and you life.
It's not easy dealing with premature ejaculation. In fact most guys who face it basically just crawl up in a ball and give in. They lose all enjoyment in sex and their self esteem plummets. But the fact that you have been pro-active and are here show's that you're not that kind of man.
Now let me fulfill my part of the bargain and show you how you can start fixing this right now. I have complete faith in my system. I've seen firsthand the transformation it has brought about in hundreds of men who used to be in your position and I'm certain it will be just as successful for you.
Yours Sincerely,
Mike Anderson